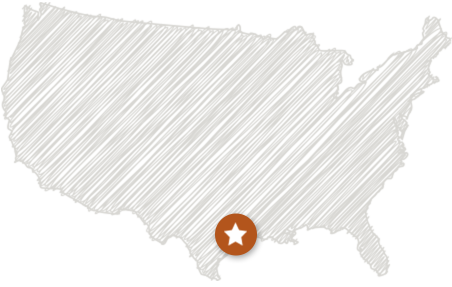 HQ Location:
Houston, TX
Industry:
Infrastructure Services
Business Description
Founded in 1970, AUC Group, LP ("AUC" or the "Company") is a leading provider of wastewater treatment solutions to municipalities, Municipal Utility Districts, and corporations primarily in the state of Texas. AUC provides a turnkey service offering composed of design, fabrication, installation, financing and eventual decommissioning of modular wastewater treatment facilities. Solutions are tailored to the capacity needs of municipalities and developers often find AUC's modular solutions to be more cost effective. The Company's modular design and ability to scale the capacity of the plant to match customer needs provides a unique alternative to the traditional permanent facility, which requires a significant upfront capital investment. Since inception, the Company has installed over 1,000 plants varying in capacity from 10,000 gallons per day to more than 1.5 million gallons per day.
Investment Thesis
1
Stringent regulations and demand for revamping water infrastructure in the U.S.
2
Lease plant portfolio provides stable and recurring cash flow
3
Lease and lease purchase financing options
4
Positioned to offer unique downside protection
5
Locally focused business in strong economic geography
Value Add

Business Development

Acquisitions

Financial Controls
Partnering for Success
Bow River Capital partnered with AUC in February 2011, and over the course of the investment period worked diligently to grow the business both organically and through acquisition. During our hold period, AUC acquired its largest competitor, complemented the existing management team with new hires, expanded the business development function, and helped to diversify the business into new geographies. These initiatives, in addition to the leadership and execution from the management team, resulted in EBITDA growth prior to exiting our investment in October of 2015.